GEAT Seminar Fall 2017: Dr. Ana Bucher October 17
Author: awood | Image: awood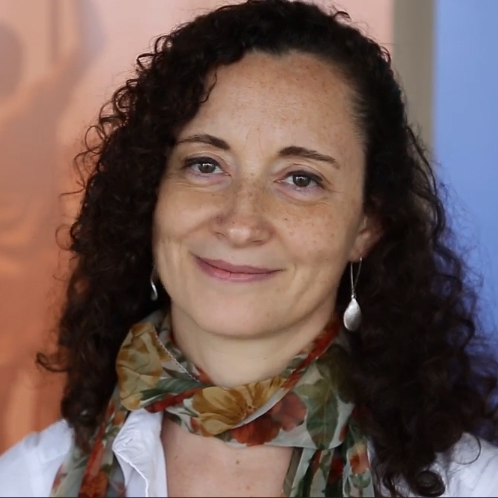 The GEAT department welcomes Dr. Ana Bucher from the World Bank as our next seminar speaker.
Title: Climate Information for Climate Smart Development: Big Data for Small Actions
When: Tuesday, October 17 @ 4:10 pm
Where: 2050 Agronomy Hall
Bio: Dr. Ana Bucher is a Senior Climate Change Specialist at the Climate Policy team of the World Bank. She leads several initiatives regarding mainstreaming of adaptation to climate change, climate information and risk screening, and vulnerability assessments. Her work has focused on understanding the science and the impacts of climate change and adaptation measures particularly on agriculture and natural resource management (NRM), as well as mainstreaming climate change within cross-cutting initiatives. She has supported activities that liaise scientific and policy communities on the design and development of climate services, climate risk management, and climate smart planning processes. She leads the development of the World Bank Climate Change Knowledge Portal, an online tool with climate and climate related data. Through the CCKP, she works in the 'translation' of climate information for resilient development. Ana also manages a trust fund to support the implementation of National Determined Commitments (NDCs) in developing countries. She oversees 23 grants to different countries working on the implementation of the Paris Agreement. Ana has more than twelve years of experience in the research, development, and management of international programmatic activities and research projects related to climate change, agriculture, rural development, and long-term environmental sustainability and strategic planning. She holds a Ph.D. in Soil Science from the Pennsylvania State University and a B.Sc. in Biological Chemistry from the University of Cordoba, Argentina.
Abstract: The World Bank Group is a development financial institution working on addressing poverty and shared prosperity. In doing so, it understands that sustainable development, climate, and resilience agendas are inextricably linked. The economic cost of recorded weather related disasters and losses in Africa alone in the last 20 years is estimated at $10 billion. Given the increasing climate variability and change, climate related impacts are projected to increase in frequency and intensity. In order not to undermine development gains, the understanding and use of climate information and data, as well as the application of tools for decision-making, has become a basic need for climate smart development planning in the institution. The development and use of climate and weather data, evolving in scientific disciplines and at institutions such as meteorological and hydrological faculties and services, are now considered key pillars for future development. However, current hydromet systems are largely inadequate in developing countries and consist of mostly traditional manual systems and/or highly inadequate for the operations of services for the public sector. Operational links between climate research centers, resource management organizations, and national ministries and the "last mile" connectivity to stakeholders in this regard, is still to be developed. One of the added problems is the communication issues around climate services.
Translation of data into useful information is limited for decision makers. Reaching the balance between the researchers' and providers' level of knowledge and the users' need for understanding the information to appropriately classify it, holds various levels of complexity. Moreover, communication has an implicit value as it builds up and ensures trust, which is fundamental in bringing together stakeholders and climate experts. Climate tools need to incorporate or be complemented by information on climate trends, climate scenarios and projections, socioeconomic data and institutional adaptive capacity, among others, to provide clear pathways to mainstream climate change into development agendas. In an effort to bridge some of this gap, the World Bank has created the Climate Change Knowledge Portal (CCKP), an online tool that provides access to comprehensive global and country data information related to climate change and development. The CCKP is a living tool constantly benefiting from the research and development community to ensure the communication and 'value chain' of climate services can slowly be improved.