Students experience structural geology in the Swiss Alps
Author: awood | Image: awood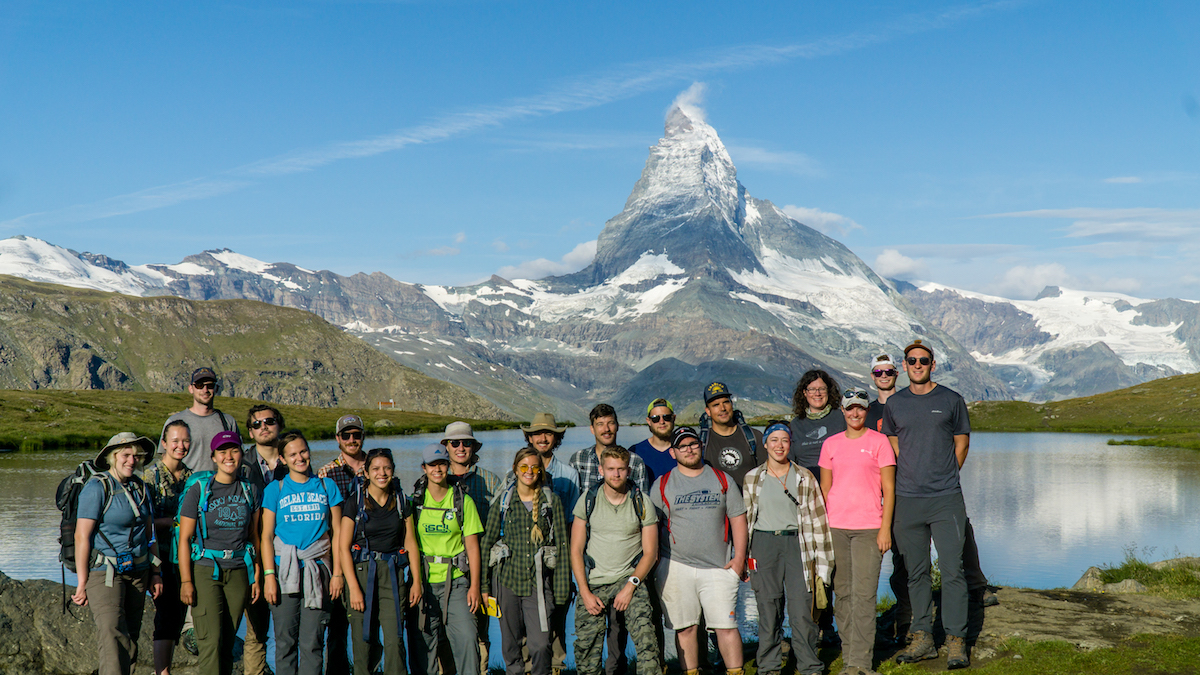 Stepping outside to have class in view of the Matterhorn was a geology major's dream come true for 20 Iowa State students this summer.
Jacqueline Reber, assistant professor of geological and atmospheric sciences, led the geology field trip course to the Swiss Alps in August.
"Geology is one of these subjects that's really hard to learn just indoors because it's very applied," she said.
Which is why each year the Department of Geologic and Atmospheric Sciences holds a field trip course. The faculty take turns leading it, with the destination determined by the faculty member's background and research area. This was the first time in 20 years that the field trip was international.