Cinzia Cervato: Project Director for new NSF ADVANCE project
Author: awood | Image: awood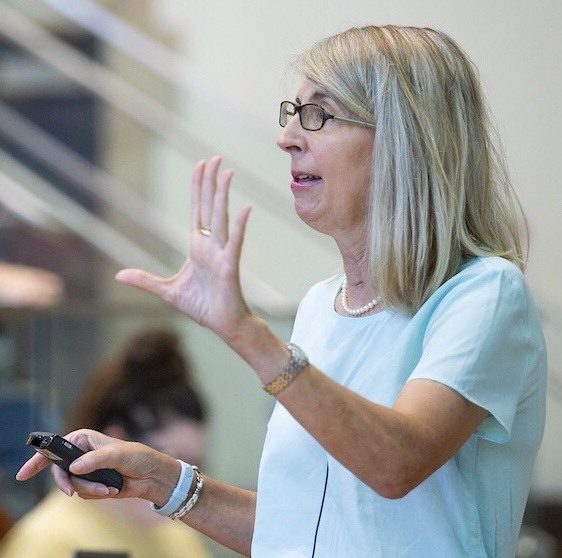 Cinzia Cervato, Morrill Professor in the Department of Geological and Atmospheric Sciences, will serve as Project Director and lead Principal Investigator for a recently awarded ADVANCE grant from the National Science Foundation (NSF). The ADVANCE program at NSF supports institutional practices leading to increased representation of women in academic STEM careers and more inclusive academic climates.
Their project is entitled "ADVANCE Partnership: Joining Forces – A Midwestern Partnership for STEM Faculty Success," and is under the direction of Dr. Cervato, D Raj Raman (Morrill Professor of Agricultural and Biosystems Engineering), Dawn Bratsch-Prince (Associate Provost for Faculty and Professor of Spanish), Gul E. Okudan Kremer (Professor and C.G. "Turk" and Joyce A. Therkildsen Department Chair of Department of Industrial and Manufacturing Systems Engineering), and Jo A. Powell-Coffman (LAS Associate Dean for Research and Professor of Genetics, Development, and Cell Biology).
The main long-term outcome of their ADVANCE Partnership project is increased retention and career advancement at midwestern universities of underrepresented women and women with family responsibilities in STEM departments, pursued through a caucus of midwestern research institutions where best practices and IES adaptations can be shared. Assessment of the outcomes of this project will describe the ways in which this institutional synergy reduces isolation for women in these intersectionalities, causes women to be more optimistic about their futures in academia, and transforms faculty cultures and practices to encourage awareness, advocacy, and systemic change.